Category 6 Cabling Voice and Data Network Cabling & Wiring Installations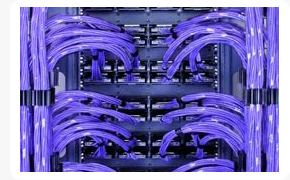 Axis network Cabling provides data network cabling services, including fiber optic and hybrid wiring, business phone systems installations and computer networks design. We service small, medium and large size businesses in Miami, Fort Lauderdale and Palm Beach areas.
Axis network Cabling has the tools, expertise and resources to help you build your telecommunications infrastructure in the most efficient and cost-effective way.
Business Office Computer network cabling consist of a variety of different components, including network data cabling/wiring (Cat5, Cat6 and Cat7), network switches, routers, firewalls, desktops, laptops, servers, VPN and many more. Our computer network cabling consultants have the knowledge and expertise to design a solutions that right for you. We evaluate your business needs & requirements as well as existing technologies in place. We'll sit with you and discuss your needs and make sure that the network design will work for you and your business. One of our network cabling consultants will meet with you and determine your Business Cabling needs.

Network Data Cabling Services Cat6

We install network & voice cabling including Cat3 Cat5 & Cat6. Whether you need a single cable drop, DMARC extension or need to cable the entire office we can handle it all.
We can install network racks, patch panels, wall plates or surface mounted modular boxes. All of our cabling is guaranteed and all of our cabling is tested and error free. We also troubleshoot and test existing cable installations.
Recent Cabling Installations in Miami, Fort Lauderdale & Palm Beach FL