Telephone Room Cabling and Wiring Installations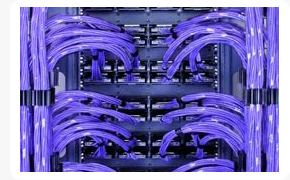 Cabling can be from one location to hundreds. Designing, building and maintaining your communications center is one of our many services. This may include voice and data cabling, feeder cables, fiber, structured horizontal cabling, patch panels and data racks. Full documentation provided with every installation.
Whether a single room, office, building, campus, or multi-sites are involved we can meet the requirements. All cabling will be tested for continuity and transmission. Each cable is labeled end to end.
If you are looking for a lifetime telecommunications service partner with a passion for service, you have come to the right place. We specialize in installation and maintenance of Telephone Room Cabling Systems, VoIP Telephony Cabling and Wiring and Business VoIP Solutions in the Miami, Fort Lauderdale and Palm Beach areas.
Business Telephone Cabling and Wiring Systems
A business telephone cabling & wiring system is the backbone of every successful business. Knowing this, we provide service to our clients 24/7/365 days a year. Need emergency telephone system cabling & wiring service? We're there!
Recent Telephone Cabling Installations in Miami, Fort Lauderdale & Palm Beach FL