Office Building Voice & Data Wiring and Cabling Installations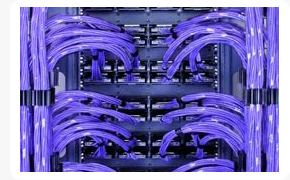 Axis Network Cabling is a South Florida based Office Building Wiring & Cabling Contractor that has provided structured Office Cabling and infrastructure design / build installations since 1995.
Axis Network Cabling was built with the purpose of providing customers with honest and helpful Office Cabling solutions and then delivering those solution through reliable, prompt and professional service.
Axis Network Cabling now employs over 30 Certified Technicians producing results that exceed the industry standards. All of our Technicians continue yearly test and certification course programs.
Axis Network Cabling works with their clients from the very beginning to the final walk through, while guiding them to make cost effective decisions that will exceed their future needs. Axis Network Cabling pledges to provide outstanding customer support and service. Let Axis Network Cabling make you their next success story.
Axis Network Cabling is a certified installer of Leviton Voice & Data infrastructure products. We also offer up to 25-year warranties on all structured cabling products and components.
Axis Network Cabling provides Office Cabling & Wiring solutions that maximize budget dollar savings, while utilizing custom fit features that increase daily efficiencies. You will benefit from the features of our professional Office Cabling products and their commitment to exceptional customer service.
Office Cabling / Wiring Services Cat5/Cat6/Cat7
We install network & voice cabling including Cat3 Cat5 & Cat6. Whether you need a single cable drop, DMARC extension or need to cable the entire office we can handle it all.
We can install network racks, patch panels, wall plates or surface mounted modular boxes. All of our cabling is guaranteed and all of our cabling is tested and error free. We also troubleshoot and test existing Office Cabling / Wiring installations.
Recent Cabling Installations in Miami, Fort Lauderdale & Palm Beach FL