VoIP Network Cabling & Wiring Installations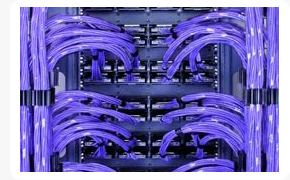 We design and build flexible VoIP cabling infrastructures nationwide - structured cabling systems that support multiple voice, data, video, security and multimedia systems regardless of their manufacturer. We will help you evaluate, design and install the optimum integrated system for your company.
Axis Network Cabling has developed a distinct competency in executing on large scale national VoIP rollouts. We are a "one stop shop" for all your organization VoIP network infrastructure needs whether you have 10 locations or 10,000 locations. We use custom developed Project Management Tools to manage all aspects of the rollout and ensure consistent high quality installations at each location.
Copper Infrastructure Cabling Solutions
Independently verified screened and unscreened data communication structured cabling solutions, providing ultimate performance and reliability for today's and tomorrows copper infrastructure requirements. Our Cat 5 (Cat 5e) or Cat 6 solutions will exceed TIA Cat 5e standards.
We employ full-time Registered Communication Distribution Designers (RCDDs) to assist and optimize your company VoIP network design. Our team of technicians install and certify cables per ANSI / TIA / EIA standards to ensure consistent performance for installed cables across all your locations. We can source, install, de-install and maintain all types of VoIP network installations.
Building an IT infrastructure that is future ready is more important than ever. In today's competitive business world enterprises must be able to respond fast to changes that occur in the market place. For some firms this means modernizing their data center to meet strict new regulatory requirements while for other enterprises, being future-ready is all about shortening the development and deployment cycle on new services that are essential to retaining existing customers and acquiring new ones.
Axis Network Cabling team will work with you to evaluate various types of integrated systems as well as design and install a structured cabling system that offers maximum benefits to your enterprise / organization.
Recent Network Installations in Miami, Fort Lauderdale & Palm Beach FL