Office Voice and Data Network Cabling & Wiring Installations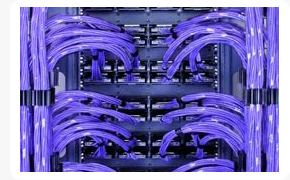 Axis Network Cabling provides the custom network and cabling plan that can evolve with your organization. Serving Miami, Fort Lauderdale and Palm Beach, our consultants and cabling installers provide office cable management services that will enhance your bottom line.
When you depend on us for strategic solutions including communications cabling solutions, network cabling, structured cabling plans, office moving, office cable management, equipment/server racks, office cabling services, or structured cabling installation, you know you're getting a solution that works for the life of your business.
As experts in the creation and implementation of strategic cabling plans, we deliver solutions that will benefit your company for many years in the future. Meet your long-term business goals with office cabling services and office moving solutions that are designed to last.
Network Data Cabling Services Cat5/Cat6/Cat7
We install network & voice cabling including Cat3 Cat5 & Cat6. Whether you need a single cable drop, DMARC extension or need to cable the entire office we can handle it all.
We can install network racks, patch panels, wall plates or surface mounted modular boxes. All of our cabling is guaranteed and all of our cabling is tested and error free. We also troubleshoot and test existing cable installations.
Recent Cabling Installations in Miami, Fort Lauderdale & Palm Beach FL