Axis Network Cabling (561) 907-7118 Offers Palm Beach County FL Voice & Data Computer Network Cabling Installers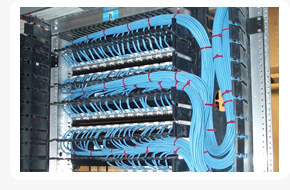 Axis Network Cabling provides complete telephone and data network cabling services to all of Palm Beach County Florida and surrounding area businesses.
Whether you need changes to your existing network or a completely new system, Axis Network Cabling can provide the expertise and experience to provide you with a lightning fast computer data network and a problem-free phone system cabling.
Our expertise doesn't stop with just cabling and wiring. Axis Network Cabling also provides complete network planning, troubleshooting and management. We can fix problems, reconfigure and provide complete network security consulting services in Palm Beach County Florida.
CAT5e / CAT6, Voice / VoIP, Data Internet cabling wiring installation in West Palm Beach, FL
CAT5e / CAT6, Voice / VoIP, Data Internet cabling wiring installation in Boca Raton, FL
CAT5e / CAT6, Voice / VoIP, Data Internet cabling wiring installation in Boynton Beach, FL
CAT5e / CAT6, Voice / VoIP, Data Internet cabling wiring installation in Delray Beach, FL
CAT5e / CAT6, Voice / VoIP, Data Internet cabling wiring installation in Wellington, FL
CAT5e / CAT6, Voice / VoIP, Data Internet cabling wiring installation in Lake Worth, FL
CAT5e / CAT6, Voice / VoIP, Data Internet cabling wiring installation in Royal Palm Beach, FL
CAT5e / CAT6, Voice / VoIP, Data Internet cabling wiring installation in Riviera Beach, FL
CAT5e / CAT6, Voice / VoIP, Data Internet cabling wiring installation in North Palm Beach, FL
CAT5e / CAT6, Voice / VoIP, Data Internet cabling wiring installation in Lantana, FL
CAT5e / CAT6, Voice / VoIP, Data Internet cabling wiring installation in Palm Beach, FL